22-01-2009
F/stop Leipzig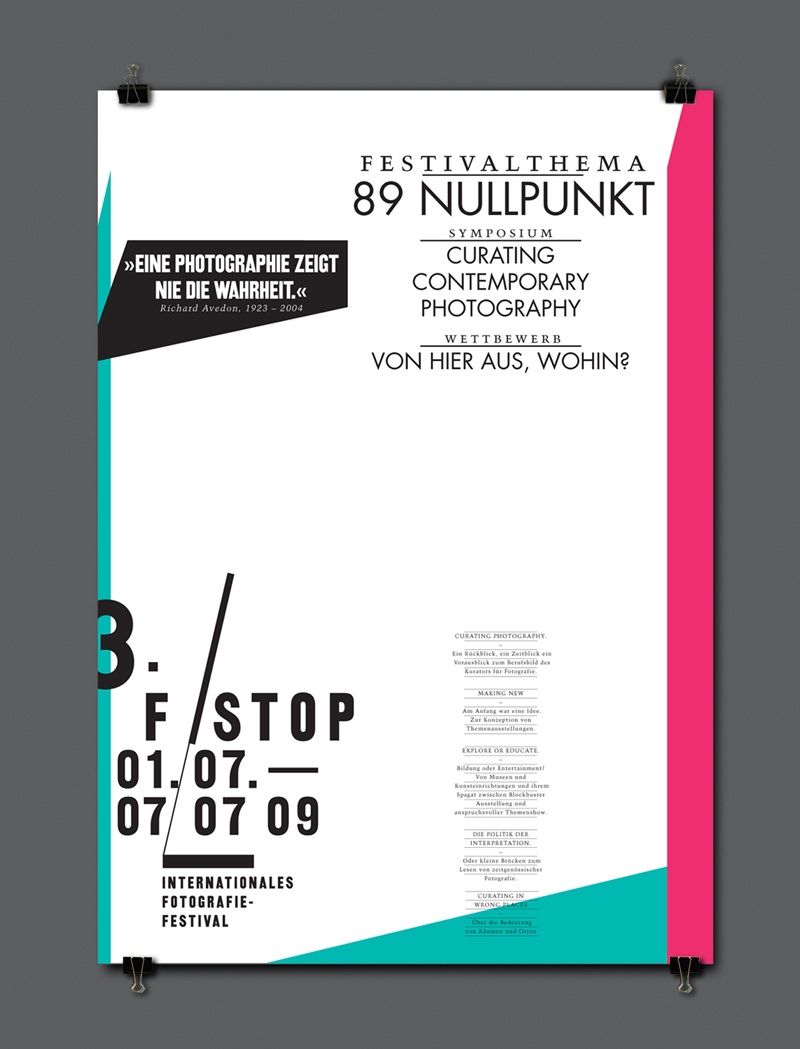 3rd International Photography Festival
When we were asked to design a "corporate identity" for this festival, we first thought about how to create a representation of something dealing with photography without choosing
one photo as representation of a wide range of pictures that
will be shown. The theme of festival is juggling around 1989 and the Fall of the Wall, by situate this as a zero point.
It deals with creating something new out of an chaos around you, and tried to combine artist from both generations, the young one and the one which was active in 1989. So we build a kind of chaotic indentity, which changes during the time, and focus on the 4 major parts of the festival.
By Florian Lamm